Tokyo Jungle Mobile is presented from a grid-based, overhead perspective. The gameplay is both real-time and fast-paced. Tokyo Jungle's core concepts continue in the mobile version. It offers many playable animals. Like Tokyo Jungle, the mobile version has animals unlocked with points earned during play. The player earns stat boosts by completing optional challenges and by inheriting choice genes from prior generations. Unlike Tokyo Jungle, the mobile version has no trace of a story. In the mobile version, Toxicity begins to appear later in the game than it does in Tokyo Jungle.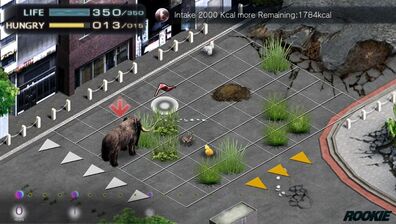 Ad blocker interference detected!
Wikia is a free-to-use site that makes money from advertising. We have a modified experience for viewers using ad blockers

Wikia is not accessible if you've made further modifications. Remove the custom ad blocker rule(s) and the page will load as expected.